<>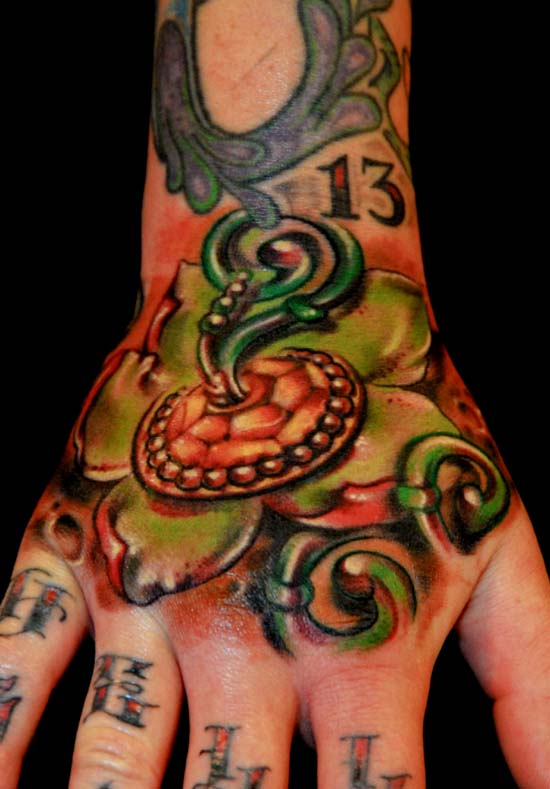 click to view large image
Artist: Muriel Zao (email)
Studio: Muriel Zao
Phoenix, AZ

Image name: Hand Floral
Placement: Hand
Comments: Did this at the Detroit Motor City convention on a really nice tattoo artist Mel. Was going for subtle vintage overtones mixed with candy bright colors. Also worked in some interesting textural elements. Thanks to Mario from Art Junkies for his picture taking abilities!